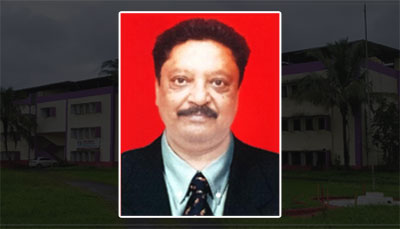 Mr. Rangate C.S.
Principal
Welcome to Mandar Education Society's College of Pharmacy, Pedhambe. Our college was established in the year 1986 with D Pharmacy course to nurture and provide dedicated Pharmacists to local region, Maharashtra state and in India.
At this unique institution, we refine the academic skills, fine-tune the aesthetic senses and work towards building a holistic culture that values the individuality of each student, helping them realize their innate potential.
The institution has vibrant staff that is known for discipline and dedication toprepare the young talents to be in right place to face expanding and enlarging pharmacy segment.
I am sure that the combination of the vision and support of our management,Hon. Chairman Mr. Mandar R. Shinde, continuous hard work of our faculty & the efforts of our students will make us successful towards setting global standards in educational field.
You can be rest assured that, your life in this college will be academically enriching and professionally rewarding. To experience the true joy of learning, come join us and be a part of an institute.